Akhir cerita Avengers: Endgame mungkin memberi petunjuk untuk kelanjutan karakter Thor. Pewaris takhta Asgard itu enggak mau tinggal bersama kaumnya di Asgard baru.
Thor malah nunjuk Valkyrie sebagai pemimpin. Dia pun pergi naik pesawatnya ke tempat yang belum diketahui.
Nah, ada fans yang punya teori kalau Thor mau memulai lembaran baru. Muncul dugaan kalau dia bakal bergabung dengan kelompok Guardians of the Galaxy.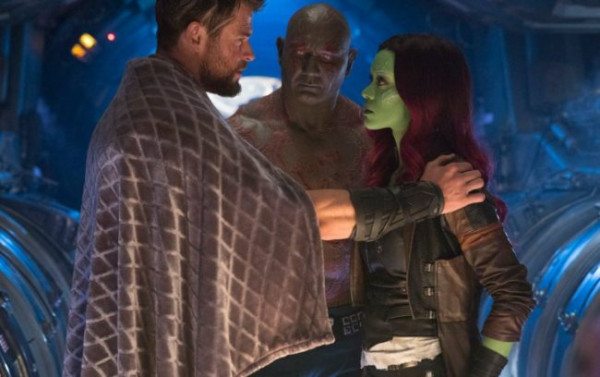 Mendengar rumor tersebut, Dave Bautista langsung mendukung. Pemeran Drax the Destroyer itu merasa Chris Hemsworth merupakan pilihan tepat.
"Dia lucu banget dan berenergi. Dia juga gampang bergaul, jadi aku pikir itu keputusan yang sempurna," katanya.
Drax merasa, perpaduan antara karakter superhero dalam satu cerita terbukti berhasil di Infinity War dan Endgame. Apalagi Thor sempat diselamatkan oleh Guardians of the Galaxy setelah Asgard dimusnahkan.
Guardians of the Galaxy 3 kembali disutradarai oleh James Gunn. Film yang juga dibintangi Chris Pratt dan Pom Kelemntieff itu bakal tayang ke bioskop pada 2021.