Gara-gara Ini, Aquaman Diisukan Pacaran dengan Wonder Woman!
04 January 2019
2226 views
Kok bisa ya?
LAZONE.ID -
Bro, ternyata ada sesuatu yang menarik, yang mungkin banyak orang enggak tau saat post-credit scene film Aquaman. Seperti diketahui Post-credit scene Aquaman menunjukan Black Manta diselamatkan oleh Dr.Shin, keduanya pun langsung bersekongkol untuk mencari Aquaman.
Saat Manta bangun di rumah Shin, doi ngeliat banyak potongan-potongan koran tentang Aquaman yang ditempelkan di dinding. Salah satu koran itu ada pembahasan tentang rumor kedekatan Wonder Woman dan Aquaman.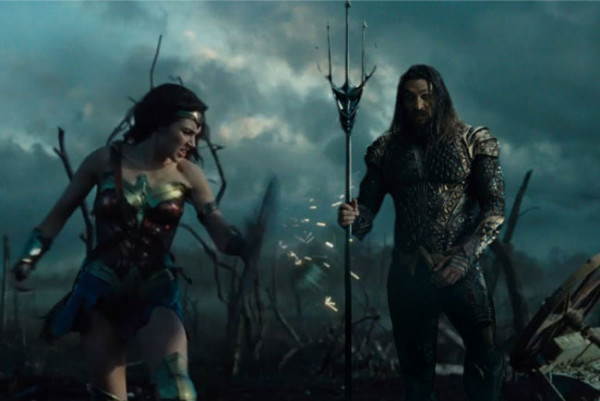 Easter Egg ini pun langsung viral. Bahkan, sang sutradara, James Wan pun menanggapi hal ini dengan sebuah emoji tertawa.
Tapi bro, ingat enggak sih saat Aquaman dudukin Lasso of truth Wonder Woman pas mau ribut dengan Stephenwolf di film Justice League dan Aquaman memuji-muji Wonder Woman? Nah, bisa jadi easter egg ini kelanjutan dari adegan itu.
Enggak cuma itu, kalo lo nonton serial animasi Justice League: The Flashpoint Paradox. Ada satu episode di mana Aquaman selingkuh dengan Wonder Woman setelah kerjaan Atlantis dan Amazon berdamai.
Mera pun langsung menghapiri Wonder Woman dan kedua saling bertarung yang di mana Wonder Woman berhasil memenangkan pertarungan tersebut dengan memotong kepala Mera.