James Wan Kecewa Efek Visual Aquaman Enggak Masuk Oscars
07 January 2019
1182 views
Aquaman cuma lolos 20 besar untuk penyaringan daftar nominasi.
LAZONE.ID -
Film Aquaman mendapat ulasan baik dari kritikus maupun penonton. Film superhero DC Comics ini juga sukses besar di box office dengan pendapatan yang melewati Justice League.

Meski begitu, sutradara James Wan menyimpan kekecewaan karena film ini enggak diakui oleh The Academy untuk perebutan Piala Oscar. Film ini cuma nembus 20 besar untuk penyaringan nominasi di kategori Best Visual Effect.

Baru-baru ini anggota Visual Effects Branch Executive Committee untuk The Academy telah merilis daftar film yang lolos untuk penyaringan berikutnya. Di antara film-film tersebut mencakup First Man, Avengers: Infinity War, Black Panther hingga Ant-Man and the Wasp.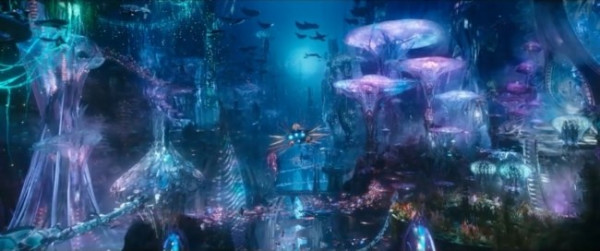 James Wan kecewa karena ia menganggap para anggota komite tidak menghargai kerja keras krunya untuk memberikan gambaran kehidupan bawah laut Atlantis. Padahal efek visual di film tersebut banyak dipuji, bahkan mendekati imajinasi dalam film Avatar.

James kemudian memberikan semangat dan dukungan kepada supervisor visual effects (VFX) di film Aquaman, Kelvin McIlwain.

"Kelvin, you and your department are the unsung heroes of this film," tulis Wan. "The fact that your VFX peers in the Academy aren't recognizing or appreciating what we/you've all contributed to the film and cinema is a f**king disgrace."

Gimana menurut, lo? Apa film Aquaman layak masuk nominasi Oscar?