 LAZONE.ID - Dulu lebih taktis
Lupain dulu isu santer Steve Rogers bakal comeback mengangkat tameng vibraniumnya. Ini soal perkembangan dari tokoh berpengaruh dalam perjalanan si Capt.
Sebastian Stan pemeran Winter Soldier aka Bucky Barnes unjuk gigi dengan kostum baru. Gimana penampakannya bro?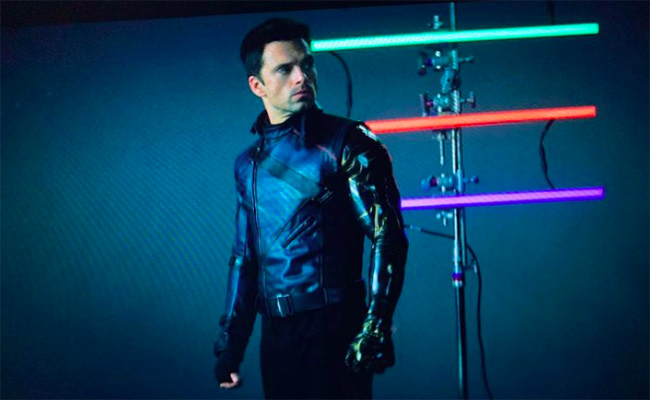 Kostum baru sohib Steve Rogers ini bisa dibilang lebih 'light' dari yang pernah ia pakai di seri Civil War sampai Endgame kemarin.
Ada kesan dan vibes kasual yang ditampilkan untuk proyek series The Falcon and the Winter Soldier tersebut.
Seperti yang sudah diketahui, Bucky mengenakan lengan baru yang lebih gelap berwarna hitam dengan lambang bintang kejora berkelir putih.
Nah penampilannya itu dibalut dengan rompi simple yang elegan. Jauh dari kesan taktis perang yang biasa ia pakai sebelumnya.
Penampilannya ini juga semakin fresh di mana Bucky untuk proyek ini memang memangkas rambut panjangnya.