Sejak film Fast and Furious dibuat ke layar lebar, Michelle Rodriguez sudah menjadi bagian dari keluarga tersebut. Tapi meskipun franchise film itu menuai kesuksesan, ada hal yang membuat pemeran Letty itu merasa tak nyaman.

Sebagai salah satu tokoh pendukung, Letty merasa peran karakter wanita kurang mendapat porsi penting dalam plot. Artinya, Michelle menginginkan agar Universal Pictures juga menampilkan sisi women empowerment dalam cerita.

"F8 is out digitally today, I hope they decide to show some love to the women of the franchise on the next one. Or I just might have to say goodbye to a loved franchise," she wrote on Instagram on Tuesday, June 27. "It's been a good ride & Im grateful for the opportunity the fans & studio have provided over the years... One Love," tulis Michelle di Facebooknya.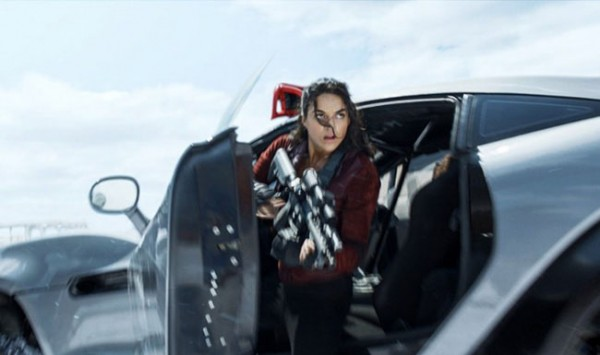 Selain Letty, Universal sudah memunculkan banyak tokoh wanita. Ada Jordana Brewster yang memerankan saudari Dom (Vin Diesel) dan menjadi istri Brian O'Connor (Paul Walker). Dia memainkan tokoh Mia Toretto.

Karakter wanita lain pernah diperankan Gal Gadot dan Elsa Pataky. Film terakhir Fast and Furios juga menambah deretan cast wanita dengan menampilkan Charlize Theron dan Helen Miren.

Belum ada tanggapan dari Universal Pictures soal kegelisahan Michelle Rodriguez.