Netflix Ingatkan Penggemar Jangan Keterlaluan Bikin Bird Box Challange
03 January 2019
1702 views
Adegan film Bird Box menginspirasi penggemar bikin Bird Box Challeange.
LAZONE.ID -
Kesuksesan film Bird Box di Netflix memicu tren baru. Baru-baru ini di AS viral #BirdBoxChallange.

Jadi penggemar mengikuti salah satu adegan di film tersebut. Mereka berlagak seperti Sandra Bullock dengan menutup matanya menggunakan kain, lalu melakukan kegiatan tertentu.

Banyak penggemar melakukan itu untuk lucu-lucuan. Ada yang memakai lipstick dengan mata tertutup, ada juga yang mencoba makanan tertentu.

Tapi tinggal butuh waktu untuk melihat contoh yang ekstrem. Seperti misalnya salah satu pengguna internet dengan nekat nyetir mobil dalam keadaan mata tertutup.

"Jesus take the wheel #BirdBoxChallenge," begitu caption orang tersebut di videonya.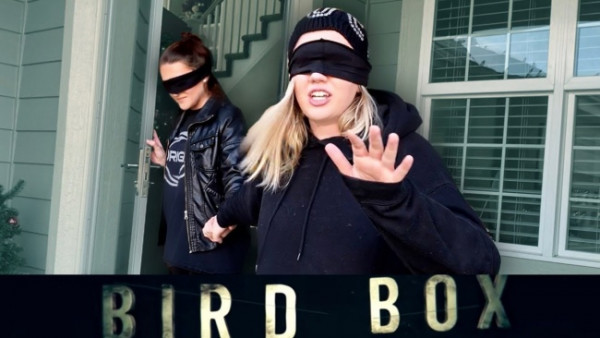 Ada lagi seorang bapak yang memakai penutup mata dan bermain keliling rumah dengan anaknya. Sampai-sampai si anak terdorong ke tembok dan mengakibatkan cedera.

Sadar tren ini bisa memberi dampak buruk bagi mereka yang sembrono, Netflix kemudian bikin imbauan via Twitter.

"Can't believe I have to say this, but: PLEASE DO NOT HURT YOURSELVES WITH THIS BIRD BOX CHALLENGE,. We don't know how this started, and we appreciate the love, but Boy and Girl have just one wish for 2019 and it is that you not end up in the hospital due to memes."

Bagaimana menurut loe tentang BirdBox Challange ini? Konyol atau fun?