Ajang penghargaan Academy Awards ke-92 sudah selesai digelar. Kini waktunya beralih ke ajang penghargaan khusus film-film yang jelek.
Film Cats mendapatkan nominasi paling banyak di The Golden Raspberry Awards. Ini adalah ajang penghargaan buat film-film yang dinilai jelek.
Cats masuk nominasi di kategori Worst Picture bersama film psychological thriller berjudul The Fanatic dan The Haunting of Sharon Tate.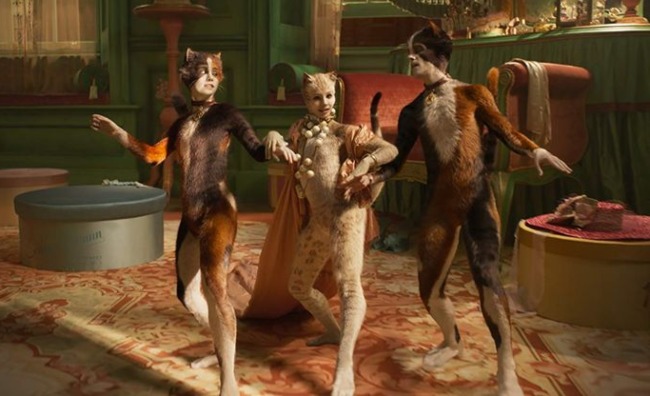 Film yang punya performa buruk di box office itu juga dapat nominasi di kategori Worst Screen Combo dan Worst Director. James Corden yang membintangi film tersebut dapat Worst Supporting Actor dan Judi Dench serta Rebel Wilson memperebutkan piala Worst Supporting Actress.
Sementara di kategori Worst Actor ada James Franco (Zerovilla), David Harbour (Hellboy), Matthew McConaughey (Serenity), Sylvester Stallone (Rambo: Last Blood) dan John Travolta di film The Fanatic dan Trade Point.
Untuk kategori Worst Actress ada Anne Hathaway di film The Hustle dan Serenity. Selain itu ada juga Hilary Duff ("The Haunting of Sharon Tate"), Francesca Hayward ("Cats"), Tyler Perry ("A Madea Family Funeral"), dan Rebel Wilson ("The Hustle").
Menurut lo, film apa yang paling pantas menang Worst Picture?