Meskipun tiap tahun Marvel mengeluarkan film superhero baru, sepertinya penggemar masih 'lapar'. Buktinya, tiket presale Avengers: Infinity War lebih laku dari Black Panther.
Menurut Fandango, film sekuel Avengers: Age of Ultron itu punya start yang bagus untuk mencetak rekor baru. Dalam dua minggu, penjualan Avengers: Infinity War dua kali lebih laris dari Raja Wakanda.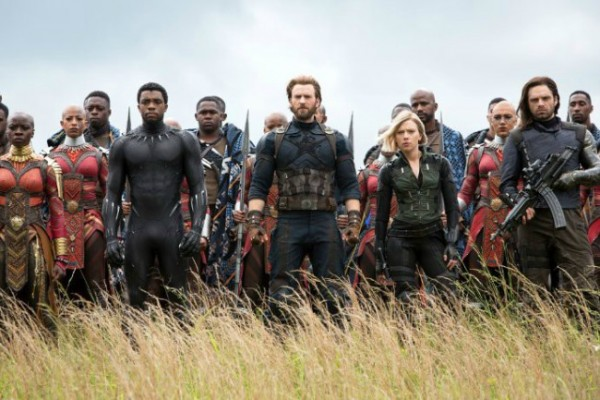 Lebih jauh, Infinity War melewati jumlah keseluruhan penjualan presale 7 film yang ada di Marvel Cinematic Universe. Rekor ini mematahkan prestasi sebelumnya yang dipegang Furious 7 untuk penjualan presale di bulan April.
Dengan tingginya antusiasme penggemar pada Avengers: Infinity War, film ini diprediksi bisa menyedot US$ 200 juta dalam debutnya di bioskop Amerika Utara. Saat ini cuma lima film yang bisa mencapai rekor tersebut dalam tiga hari tayang.
Sebelumnya ada "Black Panther" (US$202 juta), "The Avengers" (US$207,4 juta), "Jurassic World" ($208,8 juta), "Star Wars: The Last Jedi" ($220 juta) dan "Star Wars: The Force Awakens" ($248 juta).
Avengers: Infinity War tayang di bioskop 27 April mendatang.