 LAZONE.ID - Dari vokalis band hardcore, Skrillex beralih menjadi DJ.
Tak perlu dipungkiri lagi, Skrillex adalah salah satu DJ top dunia. Tapi ada yang tahu nggak sih, kapan sebenarnya Skrillex memutuskan buat jadi DJ?

Dalam cuitannya di akun Twitter resminya, Skrillex membuka cerita kapan tepatnya memutuskan jadi DJ. Pria bernama lengkap Sonny John Moore mengaku sebenarnya sudah sejak kecil suka sama EDM.

Tapi keinginan untuk menjadi DJ muncul saat masih berusia 16 tahun. Uniknya, keinginan itu muncul saat Skrillex tengah melakoni tur bersama band metalnya, From First To Last.

"I was 16 on tour with my band From First To Last playing Salt Lake City. there was a record store next door called "Mechanized" (RIP). The guy running the shop was super nice & eager to play me records & was far from the snobby reputation," kicau akun resmi Skrillex.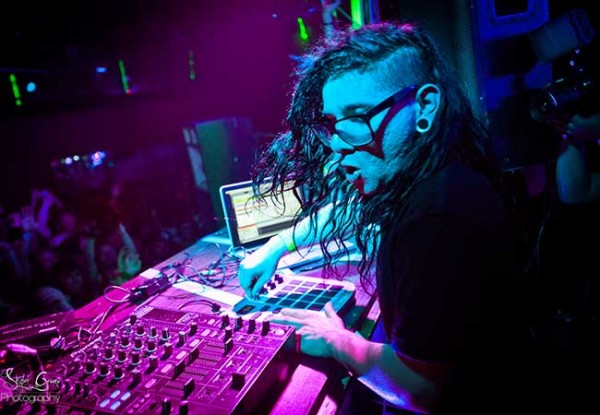 Hingga akhirnya, Skrillex membeli album DJ Baron. Dan, setelah itu Skrillex akhirnya memutuskan jadi DJ.

"the underground drum and bass scene was getting at the time. He played 2 for me that I ended up buying that day: DJ Baron "Operation Pipe Dream" & Pendulum "Hold Your Color." I had already loved electronic music but after that day I told myself I would be a DJ,"

Karier Skrillex pun kini meroket. Sukses berkolaborasi dengan banyak penyanyi top dan melahirkan 1 album dan 7 EP.