 LAZONE.ID - Berkolaborasi dengan host acara Tonight Show
Bro, ada yang menarik nih di salah satu video unggahan channel YouTube, The Tonight Show Starring Jimmy Fallon. Yoi, Ariana Grande berkolaborasi dengan host acara Tonight Show itu dan band The Roots. Menariknya, semua pengiring musik di acara itu memakai Nintendo Labo!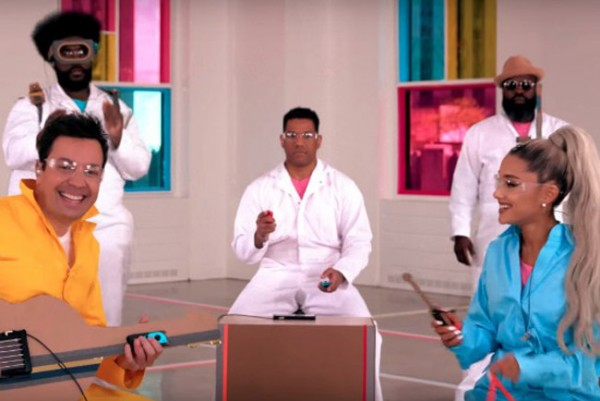 Ariana sendiri menyanyikan lagu No Tears Left to Cry. Jimmy dan The Roots pun mengiringinya dengan memakai kardus-kardus bikinan Nintendo yang disulap menjadi alat musik. Enggak cuma memakai kardus aja, mereka juga menggabungkannya dengan Nintendo Switch agar alat-alat tersebut menghasilkan suara.
Nintendo Labo sendiri merupalan bentuk kit yang mencakup kartrid Nintendo Switch dan serangkaian lembaran kardus, bersama dengan beberapa aksesoris lainnya seperti tali konektor dan plastik.