'Run for Cover', Pemanasan The Killers Menuju Album Baru
Single ini rencananya dirilis besok!
LAZONE.ID -
The Killers sudah cukup lama nggak merilis album baru. Tercatat mereka terakhir merilis album pada 2012 lalu lewat 'Battle Born'.

5 tahun berselang, The Killers pun sudah siapkan materi baru. Album baru pun direncanakan rampung tahun ini.

Para fans pun udah menantikan banget materi terbaru idolanya itu. Dan, penantian itu pun sebentar lagi terbayarkan.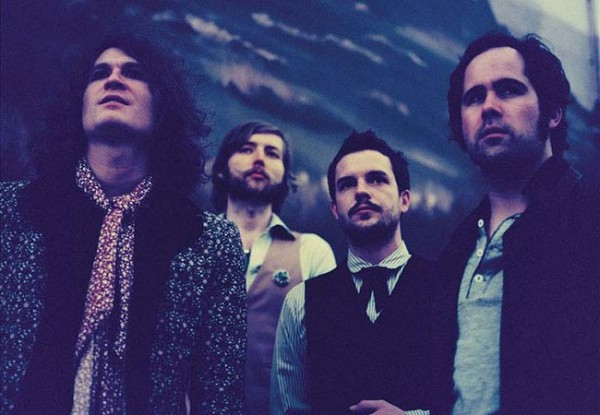 The Killers berencana buat merilis lagu baru yang dikasih titel 'Run for Cover'. Cerita unik pun lahir dari penggarapan lagu tersebut.

Jadi, 'Run for Cover' sebenarnya sudaha ada sejak 2008 lalu. Dan, lagu itu sempat masuk ke setlist album ketiga mereka 'Day & Age'.

Tapi pada akhirnya niat itu diurungkan dan diputuskan 'Run for Cover' masuk ke album baru mereka. Rencananya 'Run for Cover' bakal dirilis pertama kali pada 16 Juni mendatang.

Sayangnya, masih belum ada tanggal pasti buat album baru The Killers. So, tunggu aja ya bro!