 LAZONE.ID - Bar ini bernuansa elegan
Bro, lo mau minum dengan suasana yang elegan dan nyaman? nah lo wajib nih cabut ke The Back Room yang berlokasi di Pullman Hotal Jakarta Thamrin. The Back Room merupakan bar dengan nuansa yang elegan untuk minum, sambil menikmati sajian yang menggugah selera.
The Back Room juga menjadi reinkarnasi modern dari sebuah klub kolonial tradisional di Jakarta. Lantai kayu dan sofa kontemporer enggak cuma memberikan pemandangan yang mewah, tapi juga ciptain suasana yang rileks sambil menikmati segelas wine dan cemilan yang lo suka.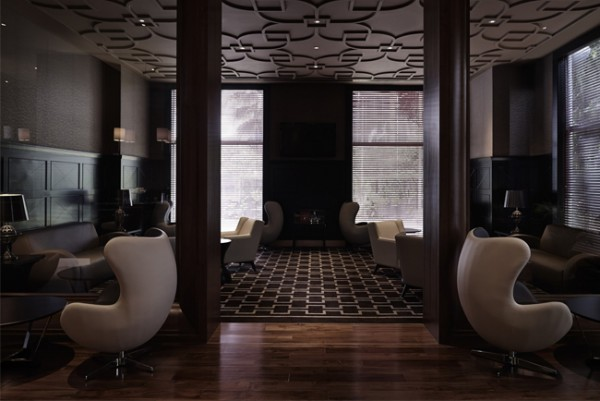 Enggak cuma itu, Bar yang terletak di lobi hotel ini juga menyediakan aneka koktail buatan sendiri, pilihan wiski dari berbagai penjuru dunia, dan menu makanan yang tentunya bakal memanjakan lidah lo.
Apalagi, kalo lo datang ke sininya setiap Selasa malam, lo bakal dihibur oleh penampilan musik jazz yang buat suasana di sana semakin menyenangkan.