 LAZONE.ID - Ajak temen-temen ke sini sih asik bro
Bro, di kawasan Jakarta Selatan emang banyak banget kedai kopi yang keren-keren, salah satunya Work Coffee and Friends yang berlokasi di l. Pangeran Antasari No. 20A, Fatmawati.
Berkonsep minimalis dengan gaya arsitektur industrial, kedai kopi merupakan salah satu tempat yang banyak disambangi oleh para pecinta kopi di Jakarta.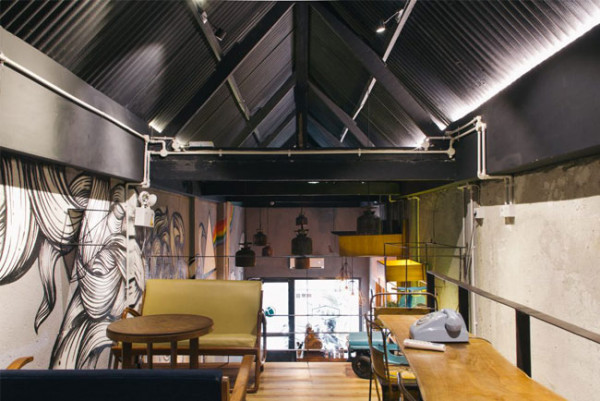 Dekorasi ruangan yang didominasi dengan barang-barang vintage seperti piringan hitam, televisi jadul, hingga dinding yang ditempeli jendela kayu cukup kontras dengan furniturnya yang modern, namun justru menambah kesan apik dan rapi pada ruangan kafe.
Work Coffee and Friends menyajikan aneka minuman kopi, mulai dari single origin hingga kopi susu spesial buatan barista mereka. Tak hanya itu, kedai kopi ini juga menyediakan menu minuman 'jadul' tahun 90'an seperti Coffee Beer dan Soda Badak Sarsaparilla.