 LAZONE.ID - Corey nggak sabar untuk segera memakai topeng barunya.
Slipknot punya ciri khas yang sudah lama melekat pada mereka. Ciri khas tersebut adalah topeng yang selalu dipakai para personelnya saat berada di atas panggung.

Tak heran, para fans seperti terus menanti topeng-topeng baru yang dipakai oleh para personel Slipknot. Sang vokalis, Corey Taylor baru-baru ini memberikan sedikit bocoran.

Corey mengaku dirinya tengah mendesain sebuah topeng baru. Tak kasih detail, tapi kode itu udah cukup membuat para fans penasaran.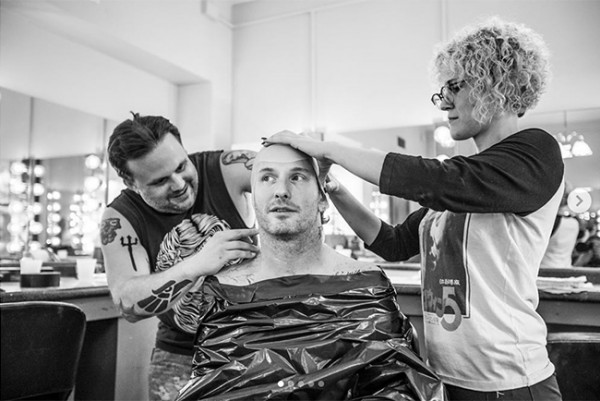 Kode disampaikan Corey lewat akun Instagram resminya. Ia memposting foto tengah bersiap mencoba topeng baru.

"Since I can't show you the mask yet... here's what we go through to have them made. So killer working with @thetomsavini@bakingjason and @necrodiscogood people!" tulis Corey dalam postingannya.

So kita tunggu saja apakah lebih keren dari sebelumnya.