 LAZONE.ID - Aoki ngaku rindu dengan Chester
Kemarin, beberapa hari yang lalu di Los Angeles digelar konser musik untuk mengenang vokalis Linkin Park yang telah meninggal, yaitu Chester Bennington.
Salah satu DJ Ternama, yaitu Steve Aoki juga ikut dalam acara itu dan membawakan lagu Linkin Park yang sudah diremix.
Emang sih, sebelumnya Aoki telah membuat remix lagu Linkin Park, "Darker Than The Light That Never Bleeds (Chester Forever Steve Aoki Remix).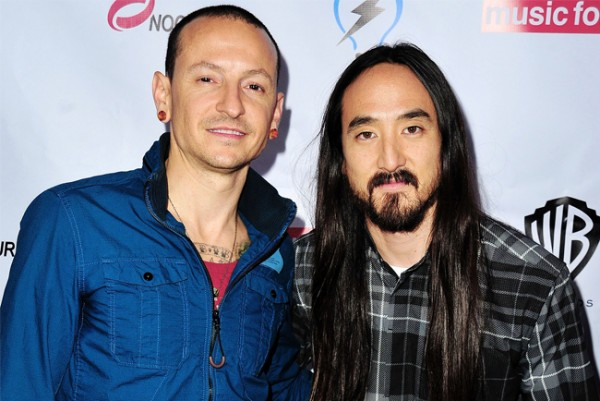 Nah kali ini Aoki kembali meremix lagu Linkin Park yang judulnya "One More Light". Lagu itu sendiri merupakan lagu dari album ketujuh Linkin Park.
Enggak cuma itu, di Twitternya, Aoki bilang kalo dirinya rindu banget sama Chester. "Thank u @linkinpark. Keep @ChesterBe close to your heart & play this one loud!".
Nah, pasti lo penasaran kan sama lagu yang diremix Aoki? lo bisa dengar langsung di bawah ini bro. Asik kok, keren!