Talkmen.com
--- Menggali sudut pandang yang berbeda, positivity and passion make a powerful combination. Kecantikan yang luar biasa adalah di saat wanita memahami betul arti dari kecantikan itu sendiri.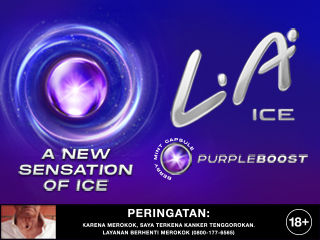 Setiap wanita dengan kecantikannya masing-masing tentu mempunyai karakteristik yang berbeda pula. Begitu juga dengan perbedaan mereka dalam memandang arti kecantikan itu sendiri. Kali ini saya berkesempatan untuk berbagi cerita dengan Cicilia Jessica Sadikin, dara cantik kelahiran 1 November 1988 yang sedang menata masa depannya di usia belia. Gadis yang kini tengah menekuni Vill & Jess, sebuah clothing line yang mengangkat kain Tenun Indonesia ini begitu ramah saat tiba di sebuah studio di kawasan Tebet, Jakarta Selatan.
Saat penata rias sibuk memulas wajahnya dan tim fotografer TalkMen terlihat hilir mudik mempersiapkan setting pemotretan, pembicaraan dirinya pun mengalir dalam suasana santai yang bersahabat. Walaupun awalnya terlihat sedikit canggung saat pengarah gaya memintanya untuk berpose, ia selalu memberi bumbu canda yang ampuh sebagai pencair suasana. Tak ada wajah tegang sedikitpun terpancar dari wajahnya, begitu pula saat ia menjawab beberapa pertanyaan yang meluncur dari saya.
Do you believe that "the best things in life are free"?
Yes, I do. Bebas dalam menentukan dan memilih apa yang penting dalam hidup. Menurut saya hal-hal yang terbaik seperti love, friendship, dan hubungan kita bersama keluarga adalah contoh yang tepat. Pokoknya segala sesuatu yang enggak bisa dibeli pakai uang...
What was the last new thing you learned?
Helping my sister planning her wedding. Hehehe...
What do you want to learn next?
Hmmm.. hard to tell. Tapi, saya mau mencoba untuk belajar memasak lebih serius lagi!
Which is worse, failing or never trying?
You learn something from your experience. Lesson learned when you failed and you will try to do better the next time rather than sitting down and doing nothing. 
What is the most wonderful thing that has ever happened to you?
If I may, I'm grateful for everything that I have. 
How do you like to spend your leisure time?
I like to pamper myself, spend time with family and friends... di mana pun, dan kapan pun.
What are your greatest accomplishments in life so far?
Well, aku sekarang sedang menekuni Vill & Jess, my Tenun clothing line yang aku buat sama kakakku. Dan akupengen lewat fashion bisa mengangkat kekayaan Indonesia lebih dalam lagi.
If happiness was the national currency, what kind of work would make you rich?
It would be, food critics... hahaha! Aku suka banget sama makanan soalnya, and I would die bisa nyobainmacam-macam culinary.
How important do you think fidelity is, in a relationship?
Very important. Trust and loyalty are base components of a relationship. Without fidelity will result into insecurity thus make the relationship uncomfortable. 
What is the meaning of a real man for you?
Seseorang yang tahu akan apa yang diinginkan. Bertanggung jawab, sopan santun, dan berwibawa serta bisa membawa wanita ke arah yang lebih positif. Satu lagi yang paling penting, dia bisa teguh memegang semua omongannya.
Tatapan tajam matanya saat menatap kamera.