Arsenal Resmi Tawar Belotti
The Gunners berusaha beli ujung tombak Italia muda.
LAZONE.ID -
Pesona topskorer sementara Serie A, Andrea Belotti memukau sampai ke Arsenal. Klub Inggris ini mengajukan tawaran membeli striker Torino tersebut.

The Gunners resmi melayangkan tawarannya meski disebutkan nilai yang ada jauh dari klausul sang pemain.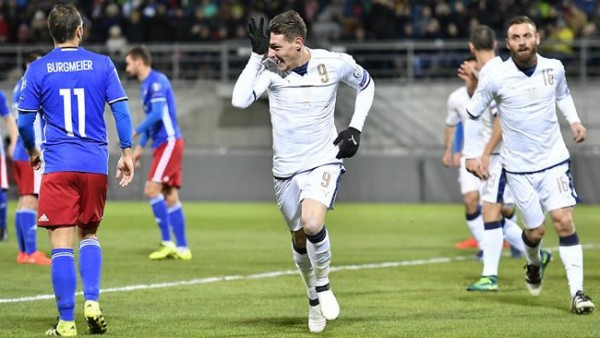 Belotti memang pemain yang tengah menjadi primadona di Italia. Baru berusia 23 tahun ia sudah bercokol sebagai striker asli Italia tertajam.

Koleksi 22 golnya di kompetisi lokal sudah membuktikan ia memang bukan penyerang sembarangan. Ditambah ia membela El Toro yang buktiin lagi bahwa ia penyerang kreatif.

Arsenal diketahui melempar tawaran sebesar 43 juta poundsterling. Arsene Wenger butuh striker tambahan mengingat performa timnya belakangan malah tak seimbang dan kurang daya gedor.

Tapi tampaknya Torino akan menolak tawaran ini sebagai mana dilansir media Italia Tuttosport.